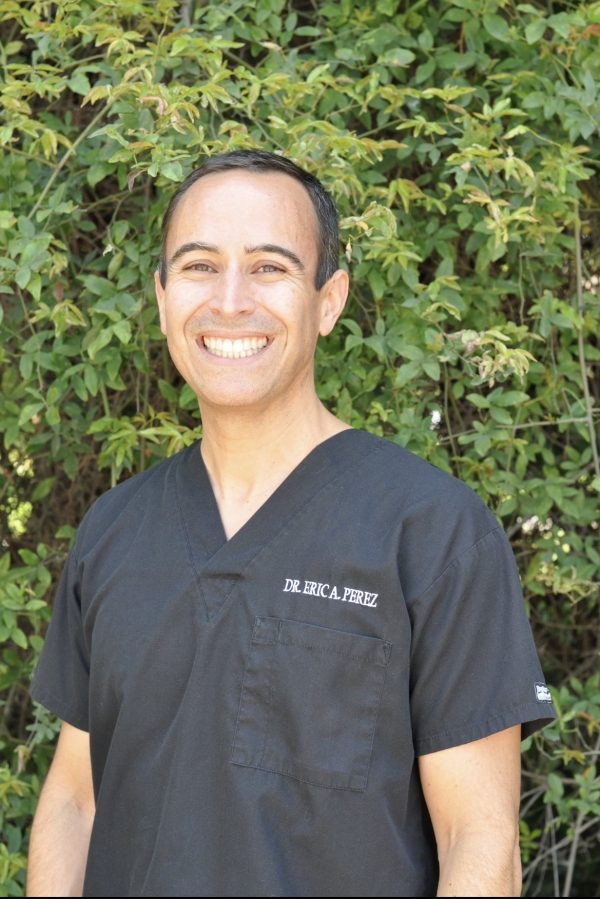 Dr. Eric A. Perez graduated from the University of California, San Francisco School of Dentistry in 2007. After graduation, he worked at La Clinica de la Raza in Pleasant Hill for three years. He purchased his own dental practice in 2010 in Napa. His office is equipped with the latest dental technology to make treatment more comfortable and efficient.
Eric was born and raised in Fresno, California. He spent his early years with his grandparents. He is very grateful for those days that he spent with them because he learned a lot about them, especially how to speak Spanish.
As a young man, he served a two-year mission in Peru, which enabled him to help a lot of families to overcome their problems and trials through teachings of great value. He loved the people and their culture. When he returned to California, he did not know what to study. He wanted to be able to help people but he was not sure in what capacity. When he was in college, he helped as a translator for a dentist at a local clinic so he realized how frustrating it must be for the patient to not be able to communicate directly to their doctor. The decision was made and he decided to be a dentist.
He was married in 2000. By the time he graduated from the University of California, San Francisco in 2007 he already had three children. Reflecting upon his dental school experience, he has realized that his family helped him focus on his goals.
Nowadays, he lives with his family in Napa. He has four daughters which keeps his life busy but also exciting. He loves to spend his time with his family creating memories. He likes to go on vacation. Whether it is a weekend trip to the beach or a two week trip to Disneyland, he loves it all. He always says: " I have a great family; I love my job and I'm doing what I set out to do. What could be better?"
Dr. Eric A. Perez is a member of the American Dental Association, California Dental Association and Napa-Solano Dental Society.